Altea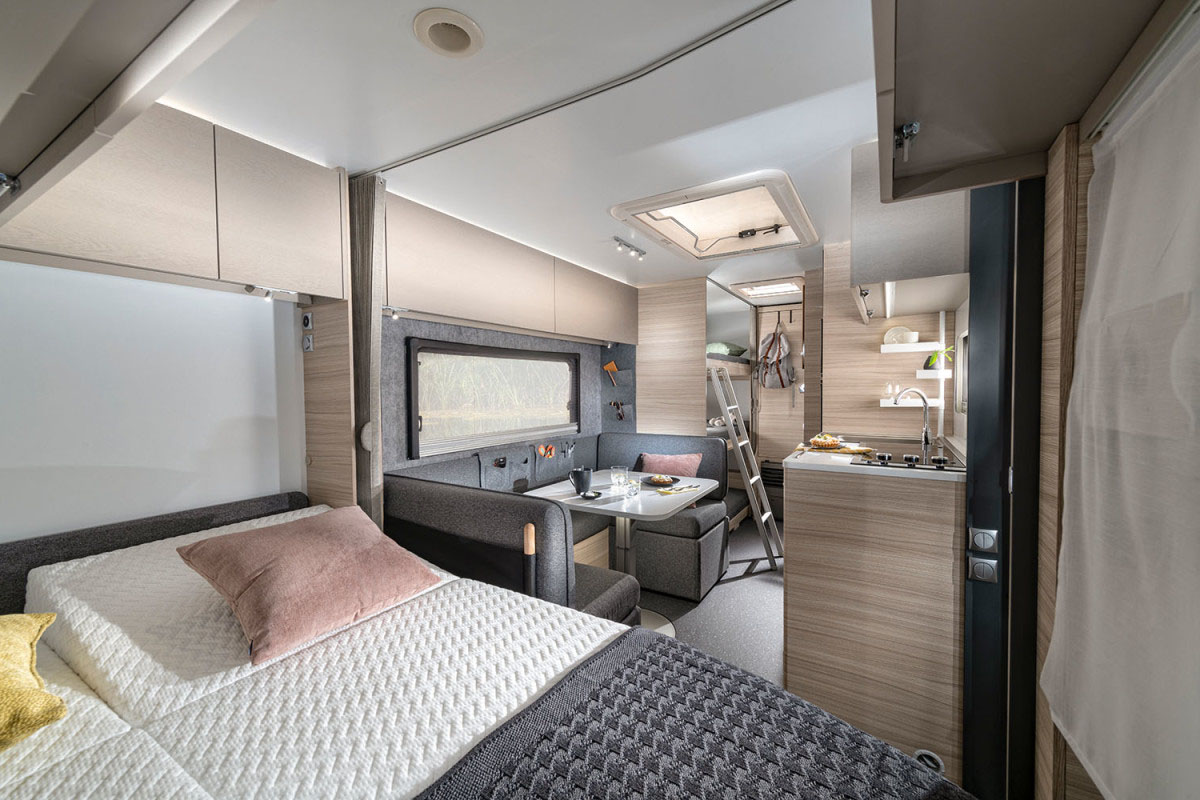 Designed for lighter, brighter living.
Altea, adopts the new generation exterior design and brings a fresh approach to contemporary home-style interiors, with easy comfort and practicality.
Layouts
Altea 552 PK
Total length including drawbar (mm)
7610
Interior features.
Home-style feeling. A feeling of home with elegant, practical and comfortable interiors.
Contemporary living spaces. Everything is designed for easy living.

LIVING ROOM The large front window means plenty of natural light, inside.
KITCHEN The home-style design is inspired by the best home kitchens.
BATHROOM Our Ergo bathroom with space, lighting and storage.
BEDROOM All bedroom formats for a great night's sleep.

Inspired solutions. Innovative new solutions for inspired living.

STORAGE More storage than you could think possible. External gas bottle storage. Inside, there are spacious cupboards, large wardrobe and multi-purpose kitchen and bathroom storage, with additional felt storage pockets.
MULTIMEDIA Adria digital control panel and multimedia solutions including TV point and bracket, storage and USB ports.
See more in gallery
Inspired design.
New generation exterior design with integrated profile and large front storage compartment.
PERFORMANCE CHASSIS. AL-KO chassis, including Vario X for more agility on the road.
IN-LINE FRONT WINDOW. Large front and kitchen windows bring more light.
REAR LIGHTS. Modular rear lights for automotive style and functionality.
EXTERIOR GRAPHICS. Stylish graphics, with signature Adria lines.