Adora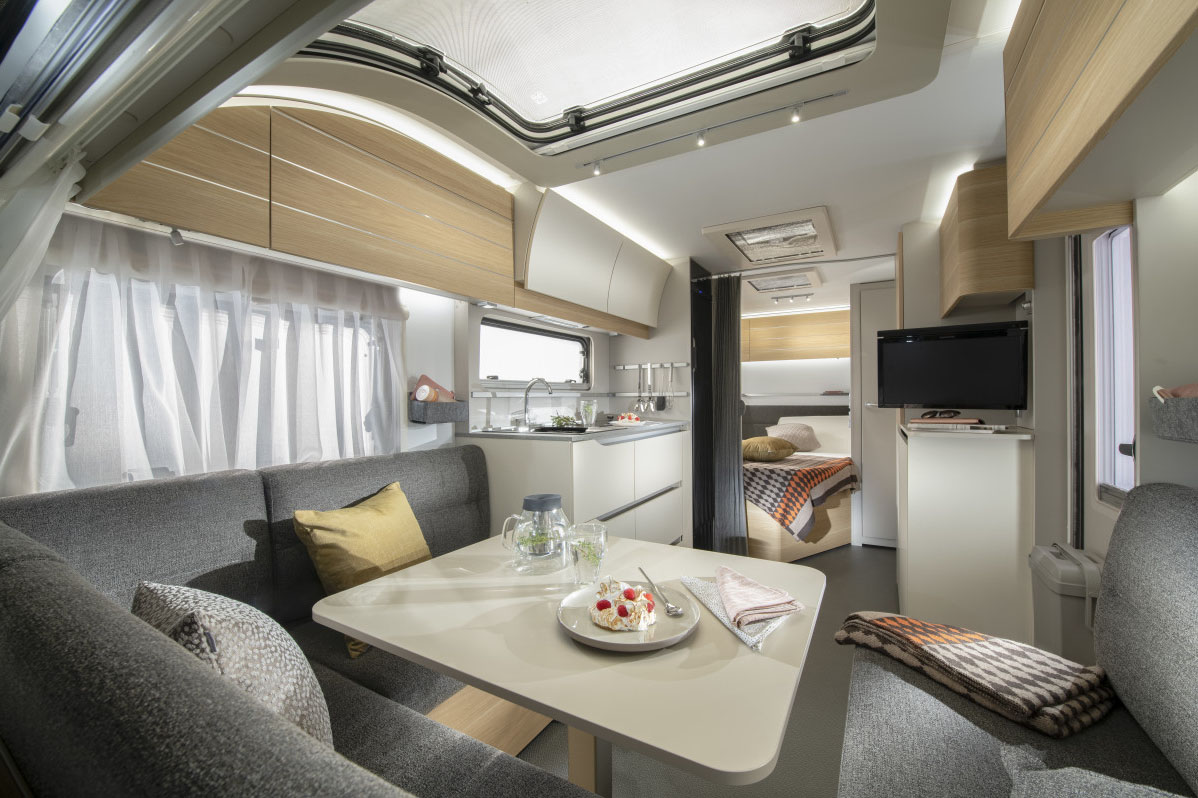 Designed around you.
The award-winning, new generation Adora, our best-selling caravan. Aerodynamic caravans, with distinctive Adria silhouette, extra-large in-line panoramic window and smart storage. Feel inspired and at home in the elegant and contemporary living spaces.
Layouts
Adora 492 DT
Total length including drawbar (mm)
6930
Adora 542 PH
Total length including drawbar (mm)
7400
Interior features.
Home-style feeling.
The new generation brings a feeling of home with elegant interiors with bigger spaces, new softer, more integrated forms and a special home-style ambiance.
See more in gallery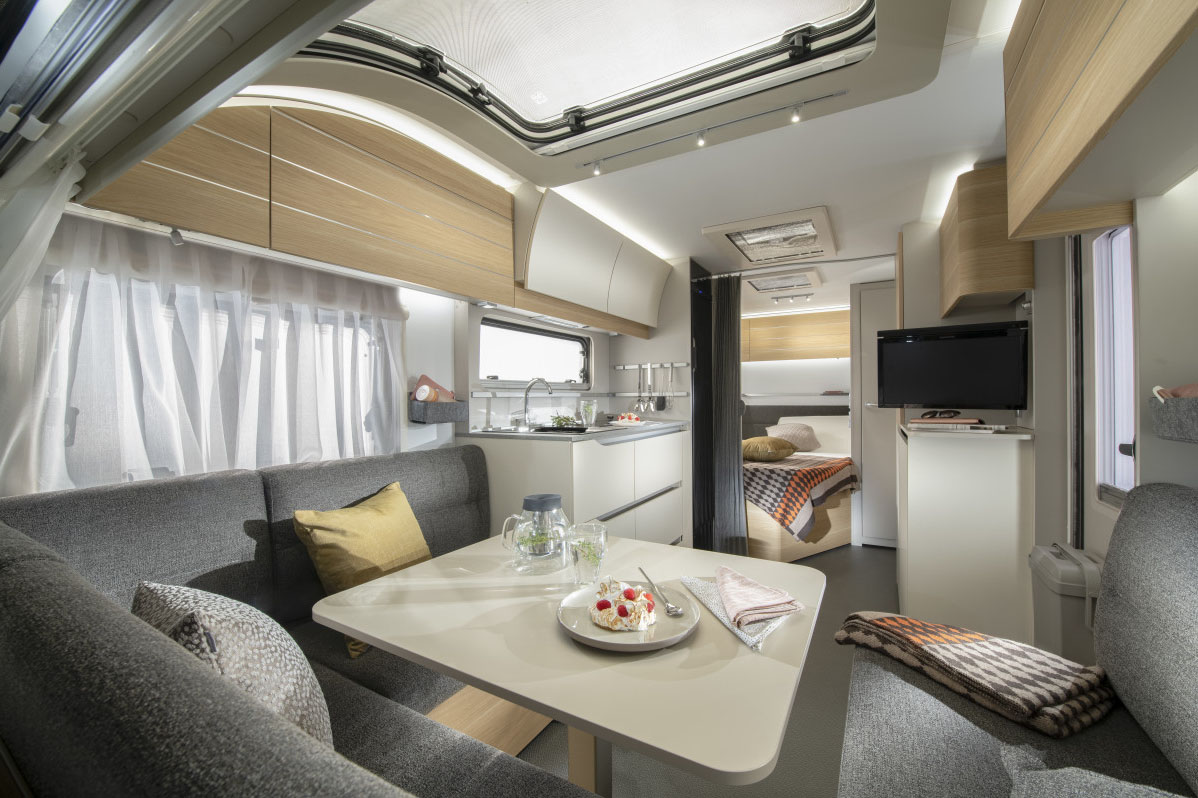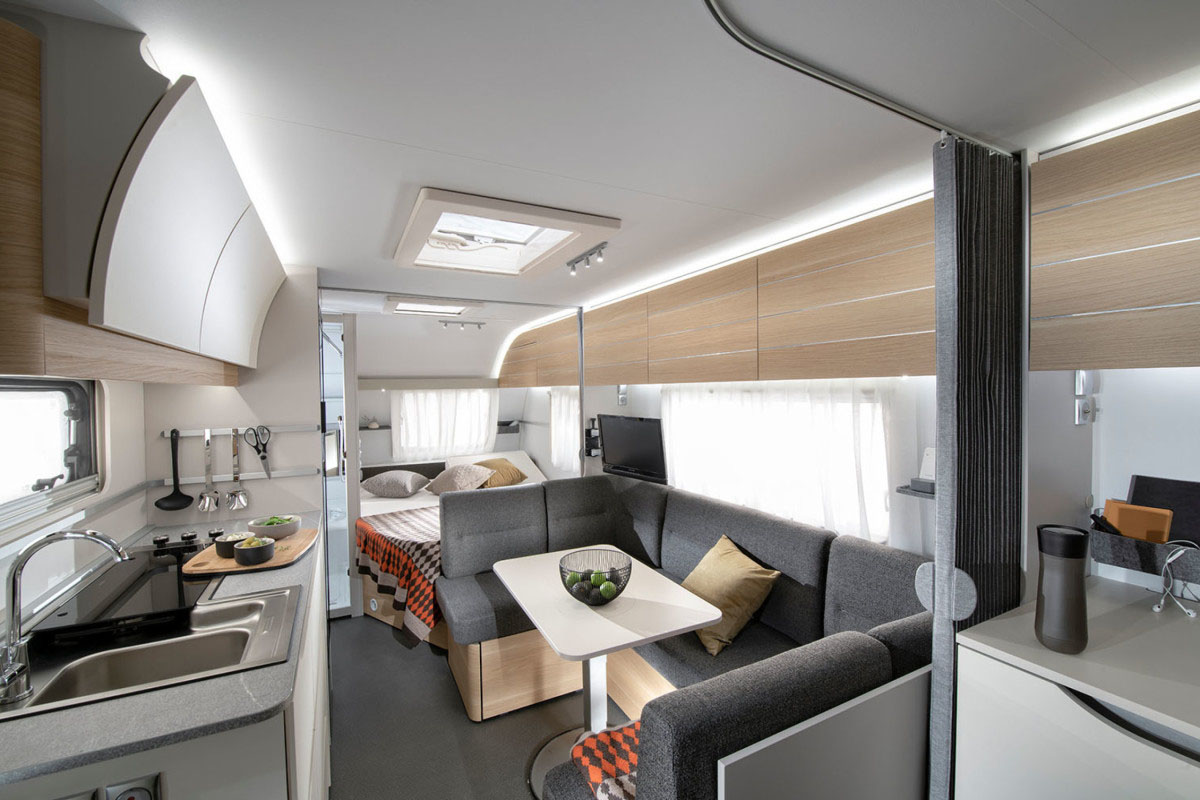 Contemporary living spaces.
Everything is designed around the way you want to live.
LIVING ROOM.
The large panoramic window means 'atrium-style' living, with natural light, controllable shading and ventilation.
KITCHEN.
The home-style design is inspired by the best home kitchens.
BATHROOM.
Our Ergo bathroom with extra space, lighting and plenty of storage.
BEDROOM.
All bedroom formats for a great night's sleep.
Inspired solutions.
Innovative new solutions for inspired living and maximum permitted weight loading as standard.
STORAGE.
More storage than you'd think possible. External gas bottle storage. Inside, large volume concave design cupboards. Large wardrobe design and multipurpose kitchen and bathroom storage, including innovative removable storage solutions.
MULTIMEDIA.
Enjoy more connected living, with digital control panel and a range of multimedia solutions including high quality sound system with hidden speakers, Bluetooth ® amplifier, TV point and holder, and multiple USB ports.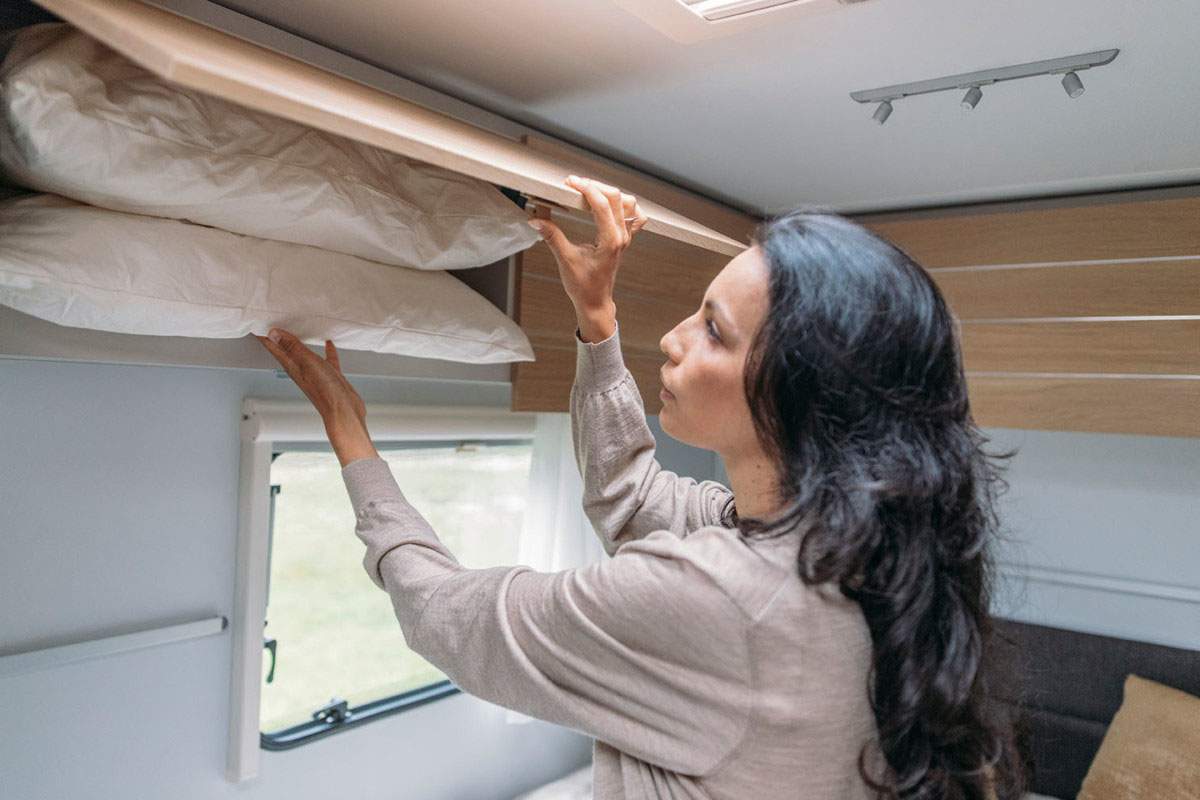 Exterior features.
The Adora is a much loved, iconic caravan, a true original which delivers on space, features and comfort.
EXTERIOR DESIGN, aerodynamic, for clean and elegant style.
REAR WALL DESIGN, with multi-functional full LED lights.
PANORAMIC WINDOW, in-line wide design, on most layouts.
PERFORMANCE CHASSIS FROM AL-KO with AKS stabiliser.
INNOVATIVE WIND DIFFUSERS, for more efficient towing.
WIDE ENTRANCE DOOR and double-glazed 'flat' tinted windows.
HIGHER VOLUME STORAGE, tent profile and integrated handles.
ALLOY WHEELS and Continental tyres.
LARGE SIDE AWNING for protection from the sun.